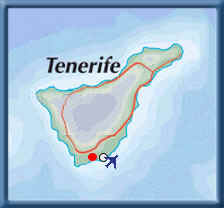 Winter Gardens, Golf del Sur is located on the South of the Island about 10 minutes drive from the airport.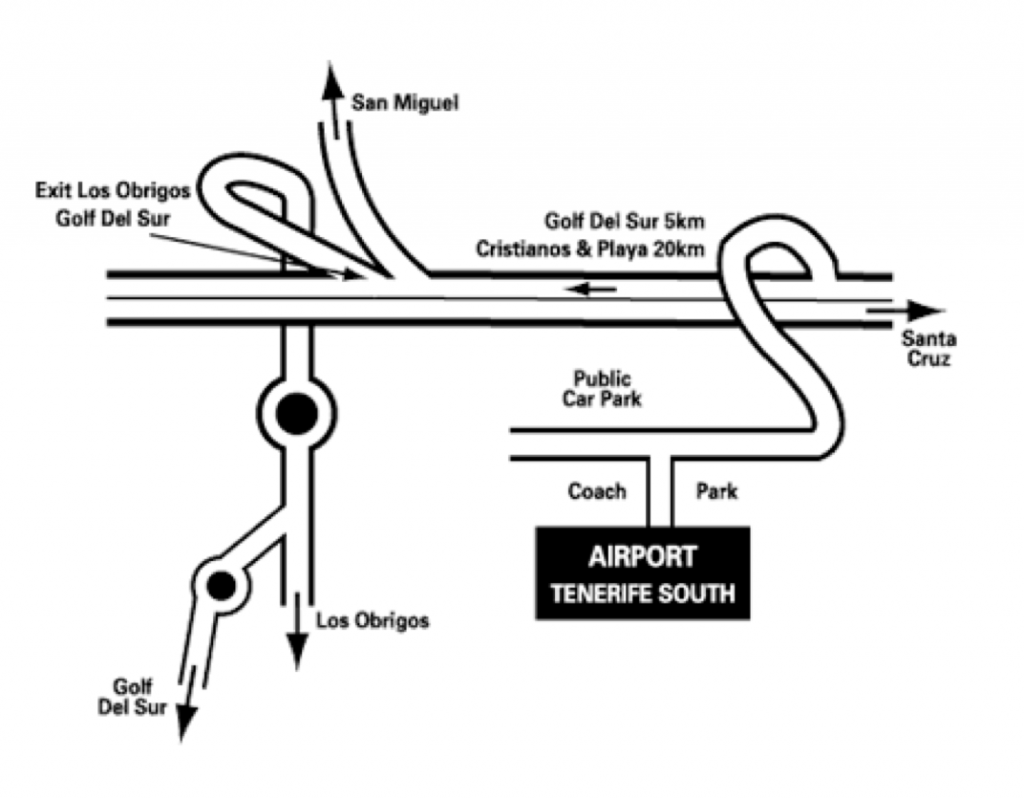 From the airport you need to get on the motorway travelling towards Los Cristianos and take the first junction off for Las Chafiras then follow the signs for Golf Del sur.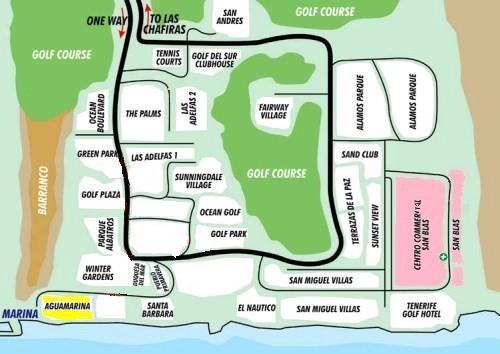 Winter Gardens, can be found on the right of the main road going into Golf Del Sur, from Las Chafiras. It can be seen after passing Green Park, Golf Plaza and then Parque Albatross Apartments.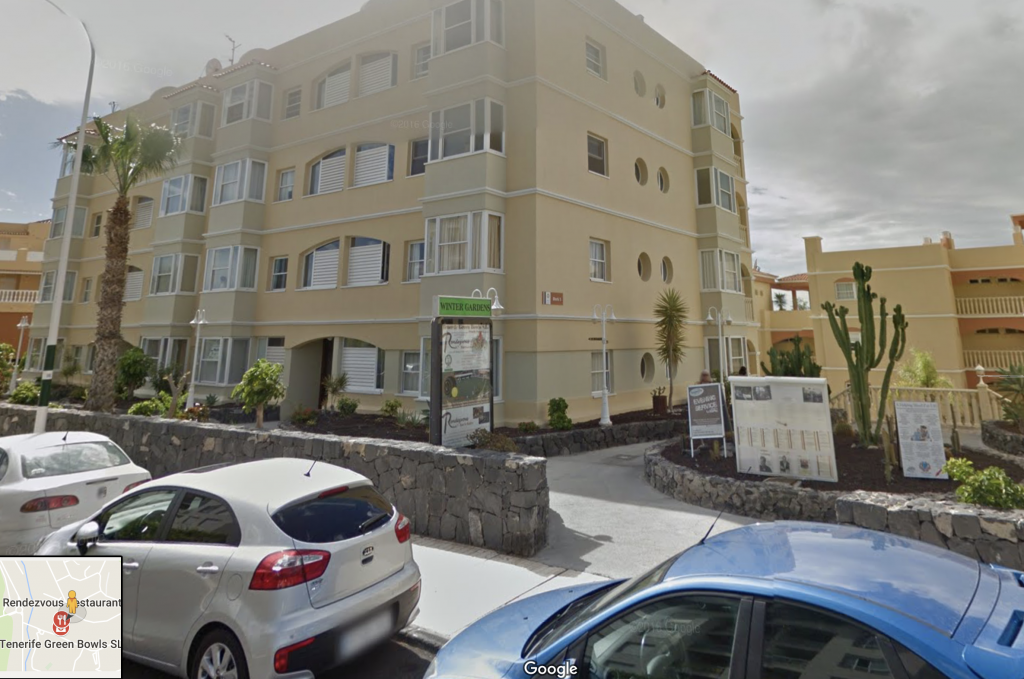 The apartment is no 74 in block number 5 and is in the last block on the road, on this complex.
You usually can park on the road outside, if you require indoor parking please ask about this as soon as possible. We can rent you a space directly below the apartment at £2.00 a day. To use this you will need a "remote control plipper" posting out to you before departure.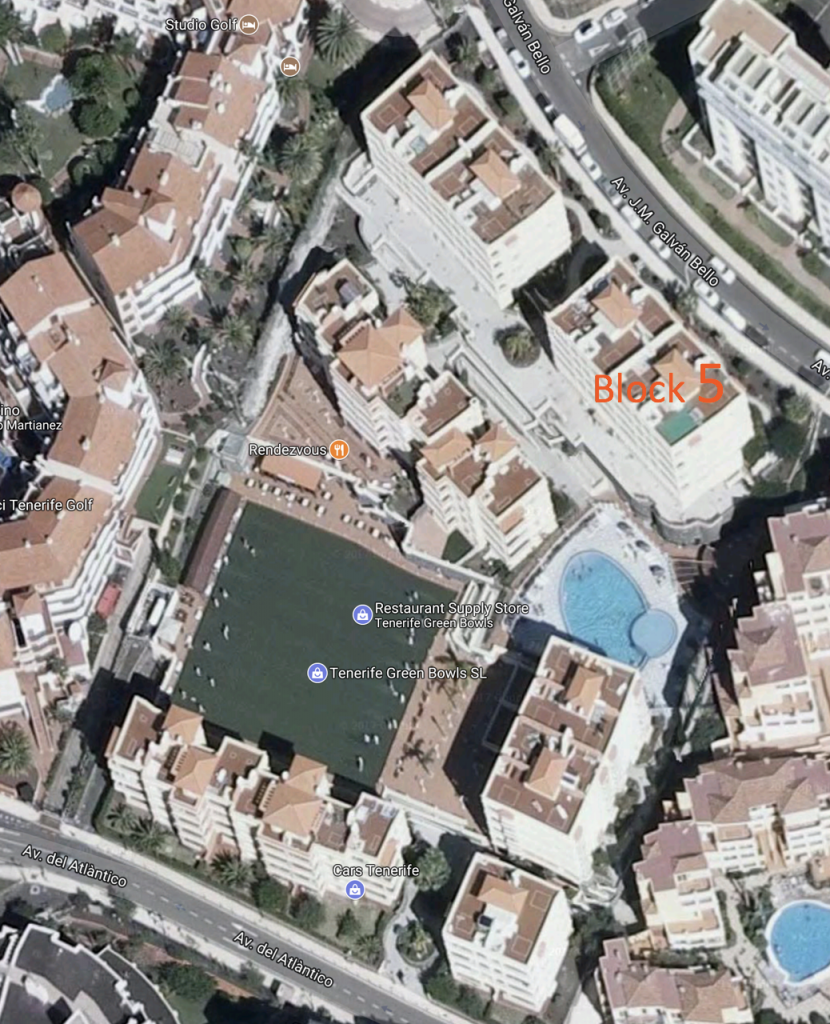 The apartments entrance is the very  last one in block number 5.
The apartment is located on the ground floor on entry, however as the apartment is built on a slope so the rear balcony is high up above the pool and has some great views.