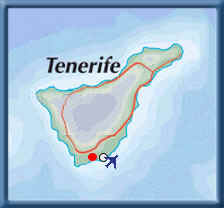 Winter Gardens, Golf del Sur is located on the South of the Island about 10 minutes drive from the airport.
Flights leave all major airports daily to Tenerife Rein Sofia (TFS) airport.
You can easily get a taxi outside the airport for 15-20 Euros depending on time of day, but agree a price first. There are multiple hire car companies located at the airport as well.